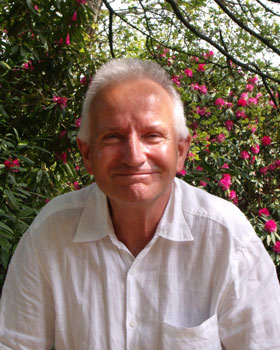 Michael Orchard
About
Experienced hands
Since 1987, Michael has been practicing many forms of massage therapy and bodywork.
He established The Dartmouth Natural Therapy Clinic in 1988 and The Exeter Natural Therapy Clinic in 1994. Together with his therapist wife Lynne, he also ran a highly successful ITEC and ISPA accredited training school called The Chalice Foundation. Based in Regents College, London, they personally taught over 1000 students the skills of bodywork.
In 1998 he became one of the Guardians of the Chalice Well where he looked after the sacred well and gardens and greeted many thousands of pilgrims and travellers.
On leaving Chalice Well in 2005, Michael helped establish a new practice, Bodylight Therapy, which has attracted people from all walks of life and from a wide geographical area. It is now one of Glastonbury's most well known, respected, and successful bodywork practices.
Every year Michael updates and adds to his skills by attending new courses and seminars. He is fully insured and is a member of the London and Counties Society of Physiologists (LCSP) and also a member of the Glastonbury Therapists Forum at The Pilgrim Reception Centre.
Michael brings to his work at Healing Waters a way of working with the body which embraces skill, intuition, compassion and healing. A truly holistic approach to the body, the mind and our emotions, and how they are intrinsically bound together. He believes that good massage from a skilled practitioner is one of the very best gifts you can give to yourself.