Date/Time
Date(s) - 23/10/2021
All Day
Location
Kwan Yin Room, Healing Waters Sanctuary
Categories
Are your stress levels through the roof?
Are you having problems sleeping at night?
Are you unsure of where life is going at the moment?
Do you feel disempowered and not sure what is the best choice to make?
Are you finding that your old occupation and focus is not working for you?
Do you feel that you are not truly living your life?  Is it passing you by?
Are you too overwhelmed with what you have to deal with on a daily basis?
Do you feel that there is no space for you?
Are you 'over committed' and with limited capacity to do the things that you were born to do?
Perhaps you don't know what your life is about and feel disconnected from yourself? Are you overwhelmed with people's needs and pain?
Did you know that you can change the way that you feel?  There is a direct link between what you do with your body, that makes a difference with your nervous system. You can calm your stress.
You can create a sense of greater space and abundance, that time can stretch out so there is room for you. 
Feelings of pressure and an ever tightening cycle of responsibility and demands are symptoms of trauma.  These symptoms are simply symptoms and underneath that, there is a capacity in you to re-connect, to re-member who you truly are.
Tareth and Juliet can help you to greater spaciousness and resource so that your life force energy can return. You can find the miracles within and connect to Source.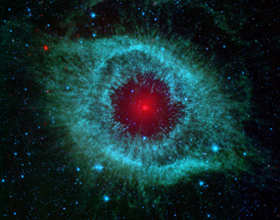 In this one day workshop Tareth and I will help you to re-connect to the sacredness of your life.
Using the pyramid, (which is both above and below therefore an octahedron) Tareth will help you connect to Earth and Nature – and your own innate nature as a sacred being in the universe.  He will enable you to raise your vibration and feel the connection between body and soul.
You  will stand in your own light and feel universal divine love as Tareth sends out healing.
Juliet will help you to understand how to down regulate stress and access a calmer state, through teaching you about your window of tolerance and primitive brain regulation.
This will support you to access a quieter, more stable feeling of being present in your body.
You will be able to recognize when you are being taken out of this calm state and what you need to do to bring yourself back again
The importance of nervous system regulation.
A dis-regulated nervous system is a result of a traumatic event or events in the past, or because of developmental trauma patterns that you may not even be aware of. By learning about your window of tolerance and nervous system regulation, you will feel more in control of your life and the direction that it is going in.
When you start to develop the skill of nervous system regulation you will begin to have access again to a higher consciousness which allows you to re-connect to your own sacred journey of life.
Are you trauma informed?
Everyone is talking about trauma and yet we are confused about what it really is.
The important thing is that thanks to the ability of the brain to repair itself, trauma can be healed.
It is not necessary to dig up memories or re-experience past shocking events to heal.
In fact doing so can cause harm and re-traumatization.  There are powerful and effective, approaches that we now have, thanks to  cutting edge  brain research and we don't have to go back into painful experiences. Healing can even be fun!
Come to this one day workshop to learn more about this….
YOU WILL BENEFIT FROM THIS HEALING WORK AND TEACHING ESPECIALLY IF YOU ARE:
Overwhelmed with life and current events and want to get back to a feeling of stability.
In a position of helping others as a carer, parent, teacher or therapist
If you sometimes feel out of your depth with your capacity to help them
Start out with the right intentions to help them but find yourself in a state or overwhelm, anger, confusion or resignation
Wondering how you can stay safe in what you are doing and be more effective whilst being in a therapy or caring role with others.
Wanting better, clearer results with your work?
This workshop will enable you to:

*Identify the causes of your overwhelm when working with others
*Show you how you might be triggered in relationship with the people that you help.
*Understand where you may have unresolved trauma in your own nervous system
*Feel surer and more confident in difficult situations with the people that you work with.
*Understand how acquiring trauma resolution skills will enhance your work
*You will learn that there are approaches that will enable you to handle your client's emotional and difficult behaviour excellently.
Tareth:
The Truth is in you
At the age of six Tareth's heart stopped and he had a near death experience, after which he displayed 'miraculous' healing abilities and knowledge beyond his years.  This was the beginning, in this this lifetime, as a messenger from the Source. His work has been featured in newspapers, radio, and television, including the BBC series Everyman. He is among the few healers who have been successfully tested by scientists. In 1987 he was able to heal poisoned seeds obtaining a 70% success rate.
Tareth is one of the leading teachers, healers and mystics of the present time. Tareth is a true source incarnation, teaching the unity and harmony of the new era that you will help to create. He brings the sign of all true source teachers the ability to manifest matter from spirit to show you that you are not alone. He teaches that you are the way and that your freedom to be your real self is the key to transformation. It is the time for old doctrines to give way to love and union of the spirit of the creation.  Ther are no doctrines, all are welcome, this is a journey into your freedom.
"My life is given to showing you the miracles waiting within you. To help guide you, as Earth Angels into your infinite being of the Light Body. I am here to touch the heart of love and awaken the inner dream into reality. It is to you that I dedicate my work. You are the light; you are the temple that will help change humanity by your presence, now and in the future. I am a Guiding light of the Source, I bring the true Alchemy of transformation and with your help we can create the community of light to bring the living Earth and humanity in union and allow the Light body to evolve. The journey home is closer than ever, let your heart be a temple for a future of peace and harmony."
Tareth brings the love and teachings of the masters of the Source and unifies the traditions and disciplines of the past into the present. He has unwritten knowledge which comes with love and reaches into the soul.
Tareth has been helping people to access their own spiritual nature for a very long time.  He has remarkable spiritual gifts.  His work is all about helping each person to recognize their very own spiritual gift.  He says that "we are never alone".  "The light is within, that is what matters". "Everyone has the alchemy of changing their perception, changing the way they live, changing how their mind and body works".
We all have  spiritual gifts and Tareth can help you access them in this workshop.!
Click on the picture below to hear Tareth share about what he does.
Juliet Yelverton:
Juliet's vision is to free the planet from the endless cycle of unnecessary trauma. She is the founder of Healing Earth, Healing Waters Sanctuary and the Healing Gardens.  She has founded a comprehensive training for Carers and Therapists in Trauma Skills and Trauma Informed Services and offers 1:1 therapy work.
Workshop Price is £108 – If you want to book the workshop and have accommodation, we have created a special offer so that you can book the accommodation at a significantly cheaper price.
If you are a health care practitioner or alternative therapist, continued professional development or CPD is an important aspect of your business. Please note that this workshop and the Healing Birth Wounds Workshop and the Trauma Training for Therapists may count towards CPD depending on your qualifying professional body. We set a standard of practice to enable you to develop and expand your skills.
Testimonial from previous workshop
The larger vision:
As a trauma therapist of many years duration, I see that the quickest way forward to bring a change to the planet is to train others in trauma resolution skills. I am committed to helping significantly increase the impact and effectiveness of the work that you do.

To book this one day workshop or for more information, email info@healing-waters.co.uk